What's in a name? Everything, when it's your personal brand; and perception is reality in the virtual world.
Your name in the socially-networked universe defines your brand — your essence, what you stand for, your reputation and your three second BLINK, all in 140 characters or less!
So, how do you differentiate and elevate your personal brand, your on-line identity, in a social world teeming with thousands, no millions, of individuals calling out to be heard?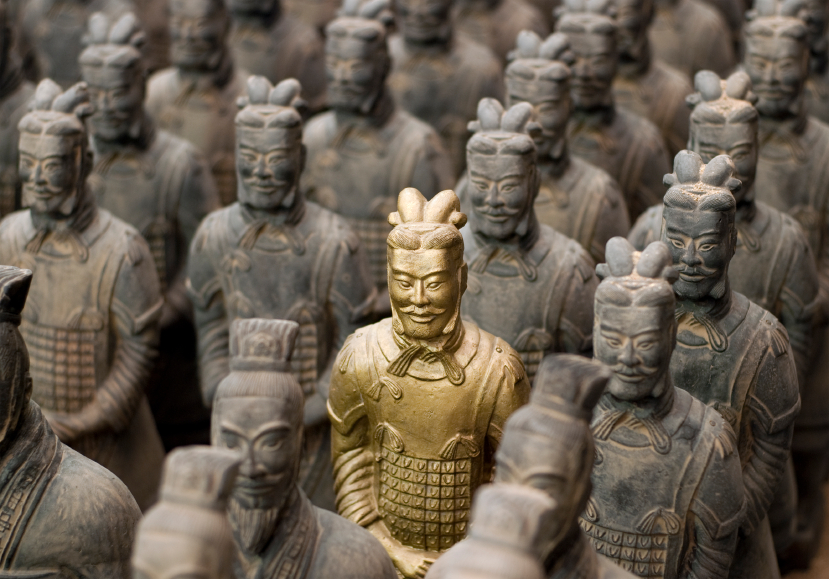 For proof of the bottom-line importance of asserting your personal brand you need look no further than:
• A recent poll* of 2600 North American Hiring Managers that revealed 45% of those surveyed use social media background checks to vet prospective employees; and
• 35% of respondents said they'd found something social that caused them NOT to hire the candidate. *Careerbuilder.com

It's little wonder then that Humber College PR, where I serve as a marketing mentor, recently devoted an entire afternoon to teaching its post-graduate PR Certificate students how to create and manage their social brand at Personal Brand Camp Two, #PBCamp2.
Organized by @MichaelCayley and starring a diverse team of Toronto's top Social Media and Marketing experts; our mission was to help Canada's communicators of tomorrow explore the fine art and science of brand-positioning through a subject near and dear to their hearts — themselves.

Strategy Key to Social Brand Building
My first post in this series, The Strategy and Tactics of Social Brand Building, dealt with the importance of setting one's goal and creating a strategy as the crucial first step in defining one's online persona.

Your Goal:
• What does your brand stand for
• How do you want to be perceived
• What result do you want/expect
Strategy defines your:
• Objectives – key messages and measures that will accomplish your goal
• Tactics – the activities, tools and timeline for implementing your plan
• Evaluation – the constant monitoring of results to meet challenges; maximize opportunities; and the impetus to revise/rethink your tactics.
The 5 Ws of Strategy: Who, What, When, Where, Why and How To Define Your Social Brand
I was gobsmacked, as I procrastinated writing this blog installment, to stumble upon Chris Brogan's pithy tweet du jour "Who are you today?"
Great minds think alike? Perhaps, but Who, is only one of the 5 Ws journalists, like my former self, use to guide our brand-building narrative and craft stories meant to be retold. Fill in the following formula and you will have all the essential elements needed to tell your personal brand story:
Who? (are you):
• What is your persona
• How do you define yourself
• Who is your target audience
• How do you want to appear in other people's eyes
What? (Is your brand):
• Are the key messages (the 15 second sound bites), you will use consistent throughout your social and real-world outlets
• What is your focus
• What is your opinion
• What do you have to offer that's unique and different, your USP (Unique Selling Proposition)
• What qualities will appeal to your target consumer/audience
• What is/are the best ways to share your info
When? (Will I do this):
• There's no time like the present to start
• Timing is everything and consistency is key
• Twitter prime time is 5 and 9AM, 1PM, 3-6PM and 11PM-1AM; with weekends drawing the most traffic
• It's always the right time to blog but will you do it daily, three times a week, weekly, even monthly to nurture and sustain your social presence?
Where? (Can I build my brand):
• My blog/guest blog
• Website
• LinkedIn
• Twitter
• YouTube
• Facebook
• Twellow.com
• Flavor.me
• Flickr
• Traditional Media
• And the list goes on and on
Why? (Build my Brand):
• See strategy, what's your goal?
• Self-esteem
• Get recognized for your unique qualities/abilities
• Get a job, a raise, a promotion
• Meet people, make friends
• Build a strong foundation of positive awareness
• It's good marketing!
How? (Will I be effective):
• Maintain consistent messaging through all communication
• Engage target audiences
• Stay/be relevant, readable, honest and authentic
• Measure results
Strategy without tactics is a long road to success. Tactics bring your Personal Brand Strategy to life and present a welcome dose of reality in the virtual world of big ideas and aspirations.
Tactics should incorporate your social media outlets; SEO and SMO; and your real world interface with people, products and ideas.
Tactics, along with my 10 Golden Rules of Social Brand Building are the subject of my third and final installment in this series on Social Brand Building. Please stay tuned.
Deborah Weinstein, @debweinstein is president of Strategic Objectives, a leading Toronto-based PR firm focused on Canada-wide brand building marketing and social media public relations.