As a long-standing proponent of marketing integration I can speak to the fact that many marketers still have difficulty in putting it into practical use, including many chief marketing officers which was the basis of my piece aptly titled The Eleven Letter Word That Continues To Elude All CMOs And Marketers.
Based on recent research it would appear many in the mobile marketing space would be wise to integrate their marketing messages, especially this holiday season and in particular across two specific mediums.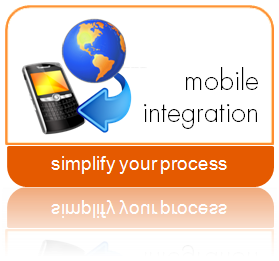 The research comes from Responsys, AKA the company I work for, and reveals some very interesting and intriguing findings and shows a clear correlation and opportunity for mobile marketing folks.
According to the research almost 40% of consumers who previously opted in to receiving promotional emails from a retail marketer are also interested in getting promotional messages from these same retailers via SMS or text messaging. The findings alone would be significant but when you factor in that this past Cyber Monday saw an increase of 96% in mobile sales year-over-year from 2011 according to IBM, plus mix in the the fact that the percentage of emails being read on a mobile device are growing steadily literally as we speak –